Good afternoon!
Today I stumbled upon a very freak design of fan!
my client brought a CM 90 cfm fan for LED replacement but it eventually become a pain in the neck since the wires and  LEDs I replaced weren't broke. It took me sometime to figure out what the problem was and voila, the culprit was the loose connection of the positive pole of the the wire going to the circuit board.
I first thought it was an easy task but the solder points were inaccessible.
So here goes my tuts:
Tutorial: how to remove the LEDs, fan blades, bushing and circuit board of a CM or Gigabyte fan
Step 1. bore a hole on the center rear part of the fan where we usually see the C-clip which holds the blade in place. You will find a circular mark where the manufacturer sealed the clip.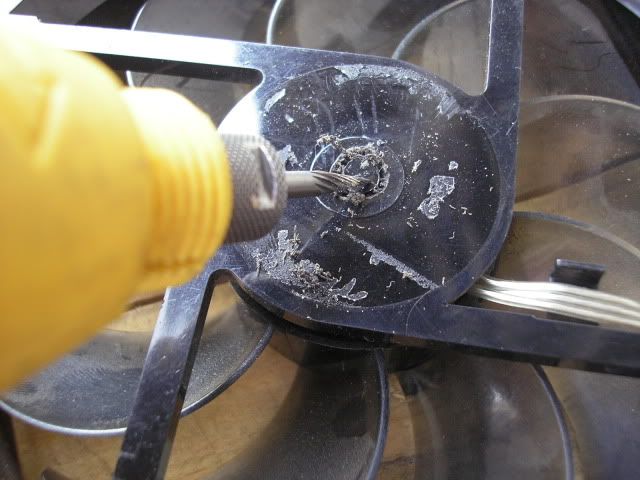 Step 2. As soon as you bore a hole you will find a different type of clip but same in material with the generic fans might  be acetal.