after i little bit of tinkering around the shop, i found a better alternative to cover up the psu.
some spare lian-li side panel mesh, and unused filters that came from a modded cosmos case.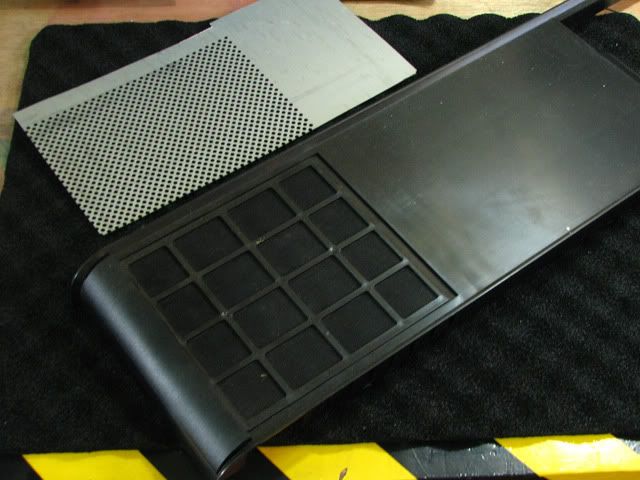 after painting. i also modded a spare 5.25 bay to give the acrylic psu wire cover some accents.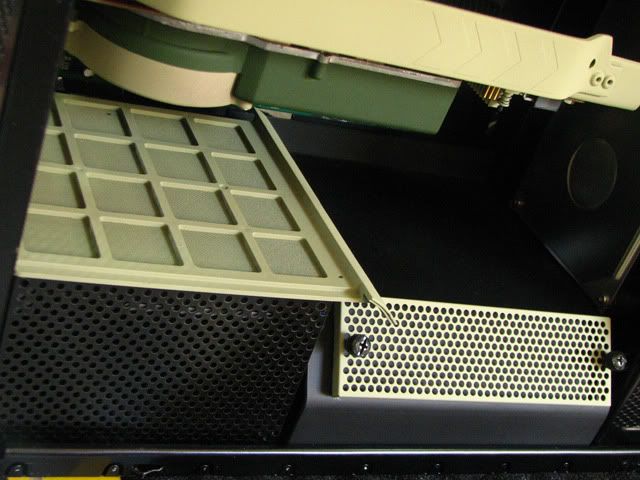 ---
too much to mod, too little time....