Just to let the bros here know that the Overclock.net Yearly Case Mod Contest 2010 is coming to a close. OCN is the largest forum of this type in the USA and one of the largest in the world and at the beginning of the year 5 Mexican modders decided to participate after a lot of convincing and PMs. As you know, we are way behind the Philippines mod-wise but decided to take a step forward in improving our level and you all know that there is no better way than competing in a mod contest to bring out the best in us.  We were a little overwhelmed by the size and the speed that post come and go, but 3 of us managed to finish more or less in good shape (mine was probably the most cut-back of the three due to some personal problems).  We were:
-Ne(v)esis with "Orb Fortress":
http://www.overclock.net/case-mod-compe … -esis.html
-Iwok88 with "Barrel" (what a name!):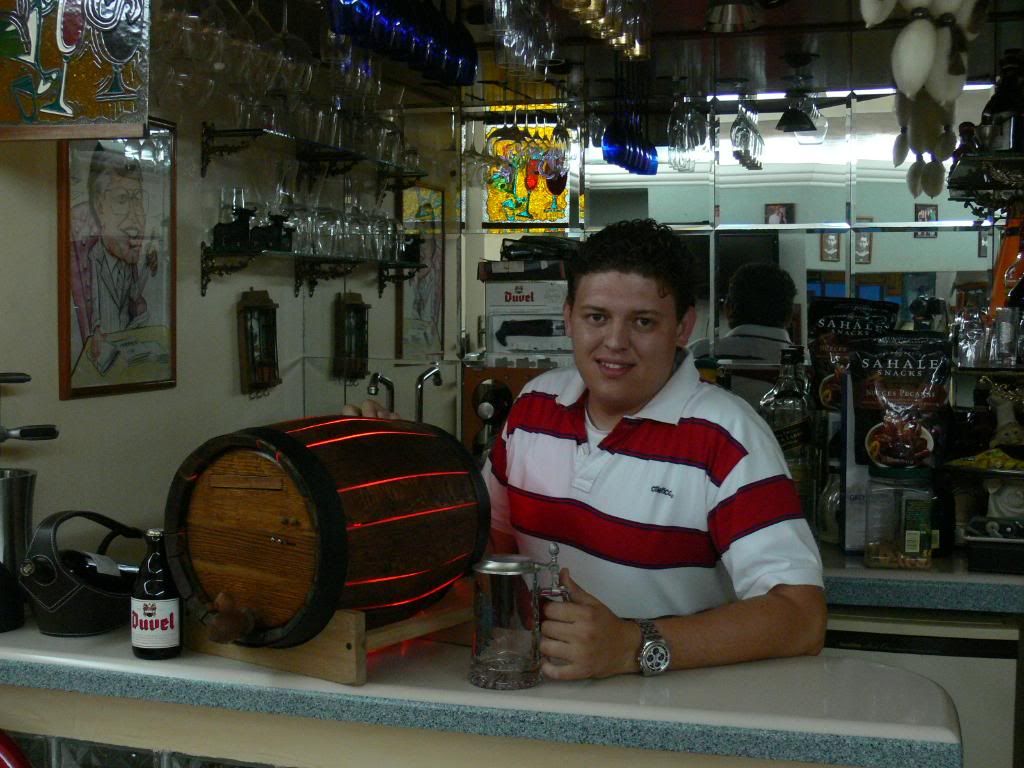 http://www.overclock.net/case-mod-compe … oyect.html
-Papang with  "Up and Away":
http://www.overclock.net/case-mod-compe … -away.html
I am putting the links to OCN if you wish to see the worklogs which were posted in English.  The ordeal began Dec. 17, 2009 and ended July 4,2010--a full 6 months and the threads were private all the time, something we did not like too much. Also the voting process took 3 weeks which is another exhausting time period and ended just yesterday night.
I am glad to report that we finished like this:
Well the results of the public polls are as follows:
    * Professional
          o First: -- Warfarin88 - Blue moon
          o Second: -- shinji2k - whiteout
          o Third: -- ne(V)esis - Orb Fortress
    * Intermediate
          o First: -- iwok88 - Barrel Proyect
          o Second: -- Chewman - Project µ.R.G.E
          o Third: -- Papang - Up and Away
    * Amateur
          o First: -- otterpopjunkie - Theatre Cassette Deck
          o Second: -- Sparhawk - Silence
          o Third: -- frigginacky - Graphite
As you might know, I managed to get out "Phosphor" within this period of time which competed in the NMC First Anniversary Contest (got 1st!) but to manage a third in Intermediates, well what can I say?  What I am glad to report is that iwok88, a relative noob to modding, being more into carpentry, managed a first place by a landslide which shows how important it is to choose the right theme.  It guess it shows that you get a lot of mileage out of drinking and alcoholic beverages, haha!
The two dropouts we had were one in Professional and one in Amateur. So I guess we came out better than expected in general and of course this kicked up the level several notches for the rest in our small and relatively new forum.
Next up, the New Mod City Case Mod Showdown II 2010 and maybe the Techpowerup Soccer Mod Contest 2010.  Hopping to see more of you guys in these contest. A special hello to sunny and rowdy/Cham_e.
Cheers and Saludos
---
Kick butt both ways: at the office and at home with Papang BizRigs!