Coming to the final stretch there are only some more details left, appearing as I am concluding the work on the barrel.
One of these is the tap. Here I am making the hole for the tap on the barrel.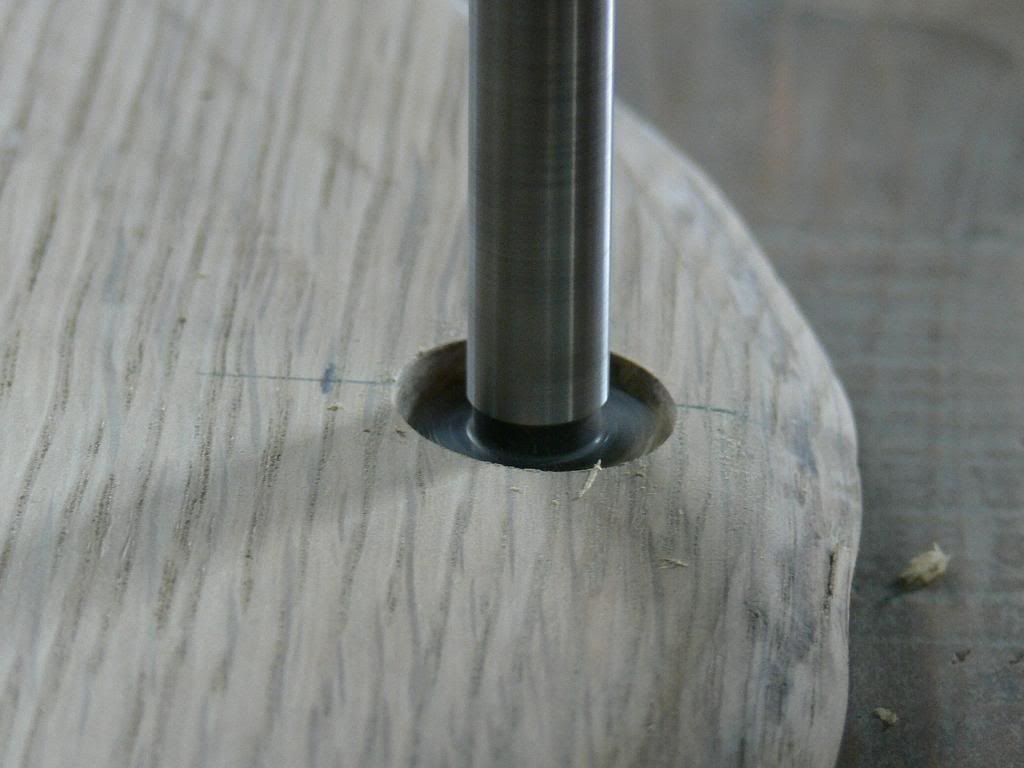 After making the hole I put some glue and …wait until it fixes well.
Meanwhile I fastened the power supply to the track system, so that when I take out the mother board, all comes out completely.
Here I am showing the supply in order to take measures and see how it will be.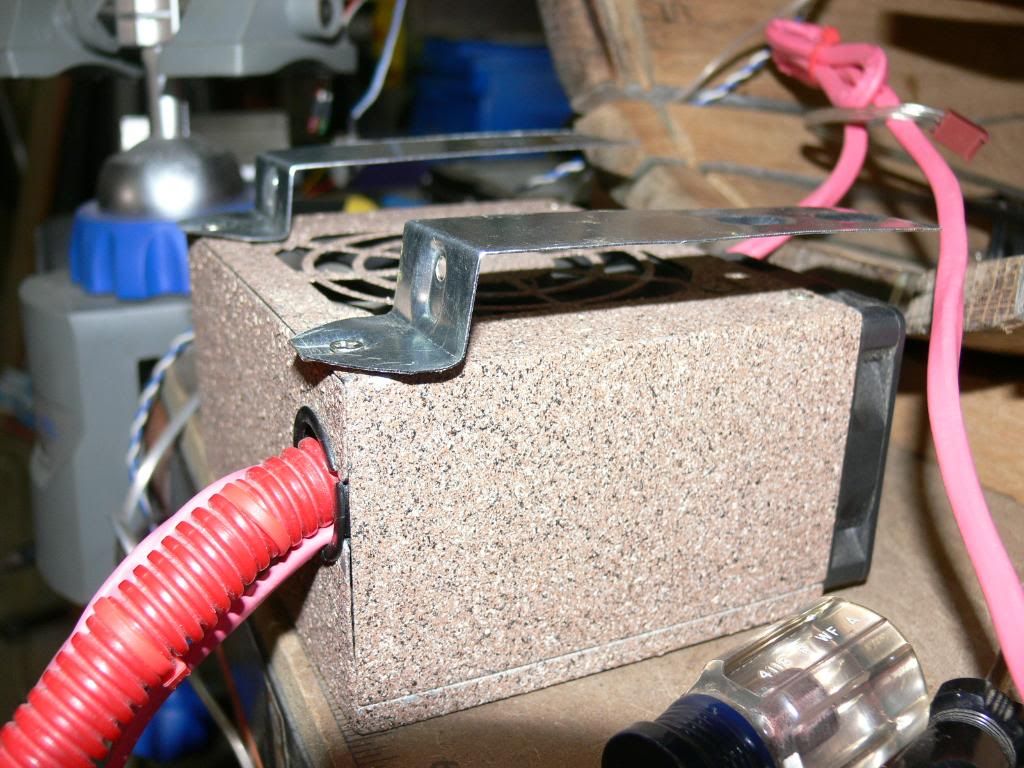 The power supply will have its place between the mother board and the lower fan.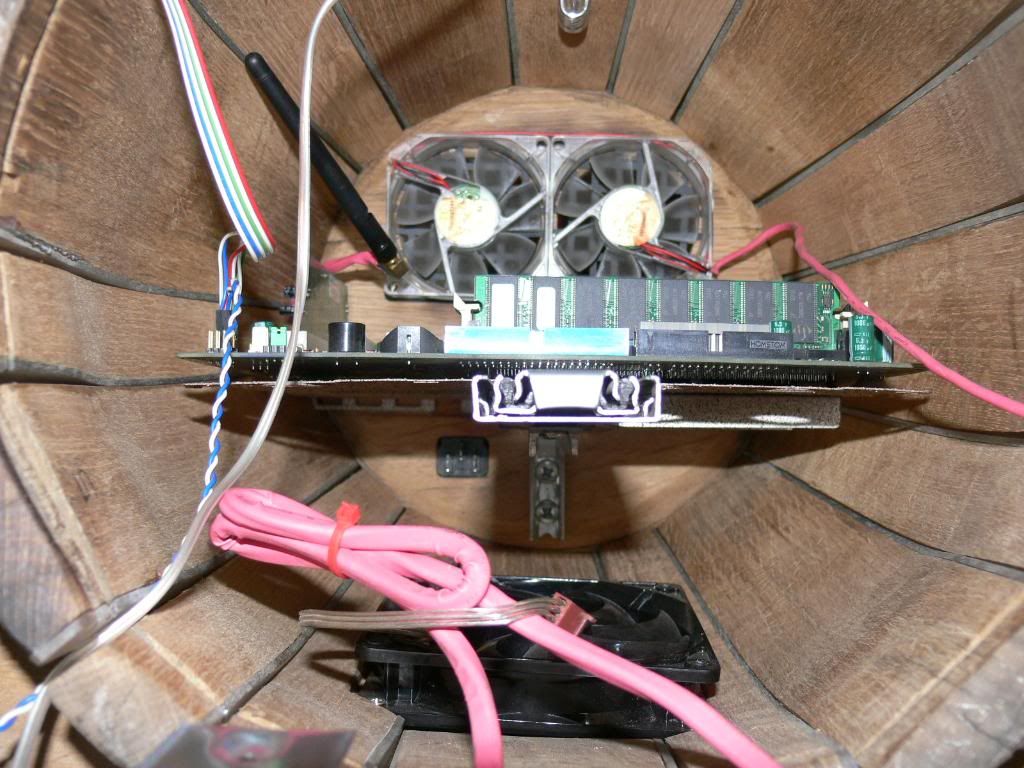 Then I fastened the lamp to the upper part of the barrel.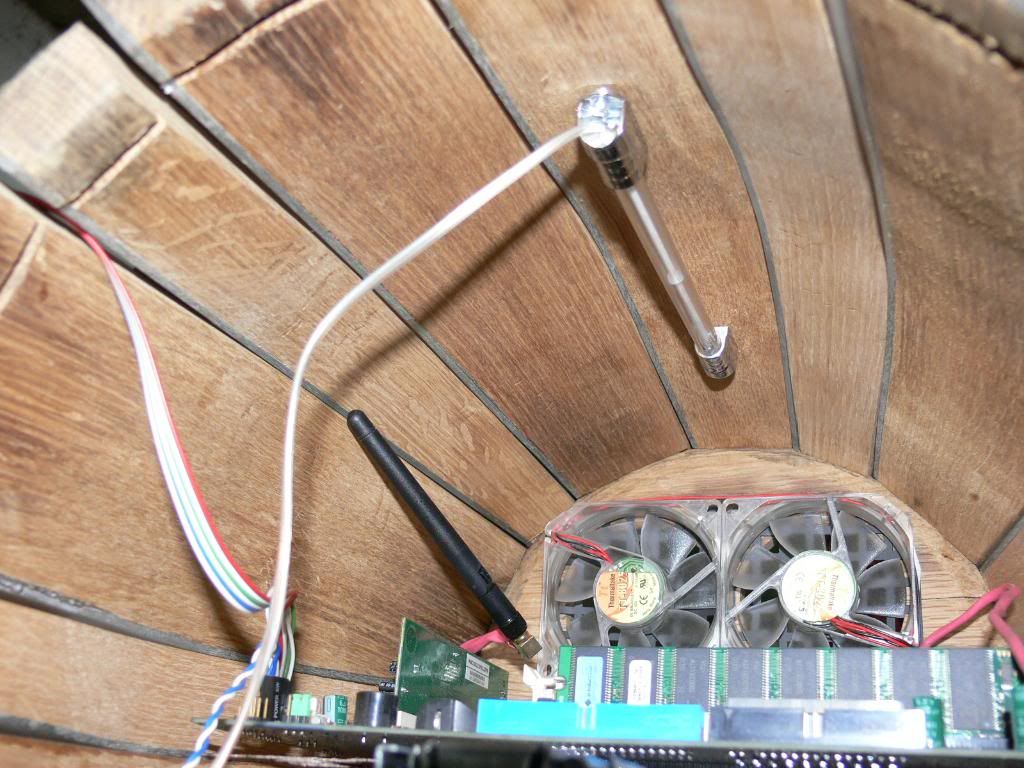 This is what it looks like turned on.
After fastening the lamps and measuring the power supply it is time to paint the basements.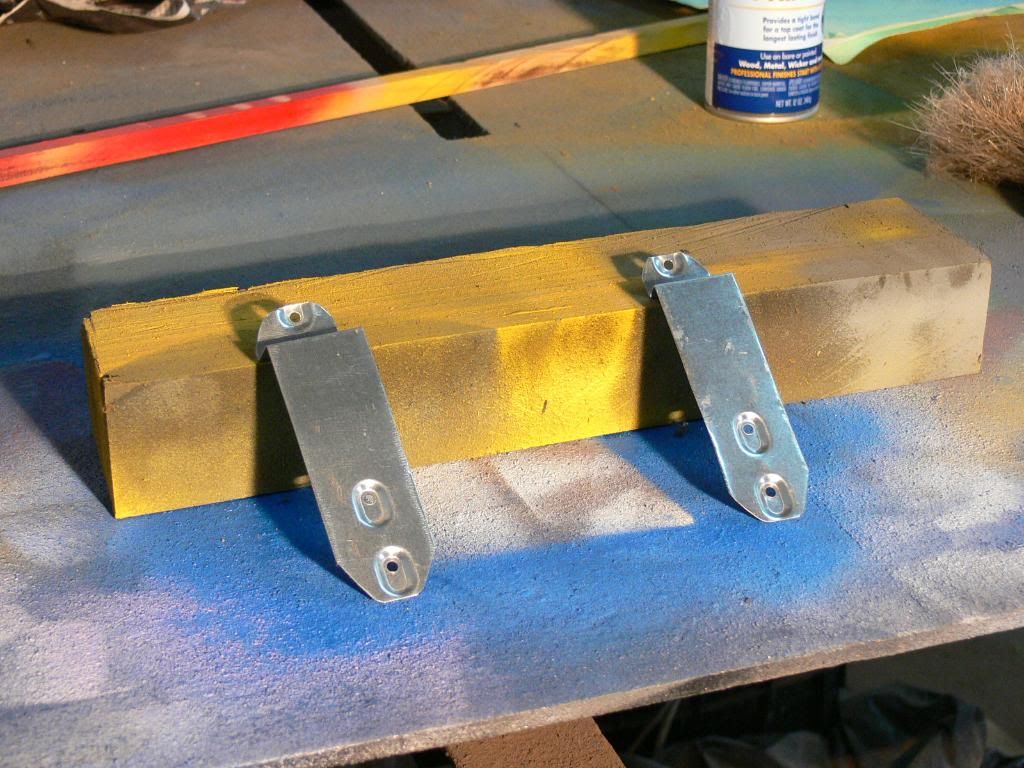 Also I have to give the final finishing to the barrel, the front cover being the first.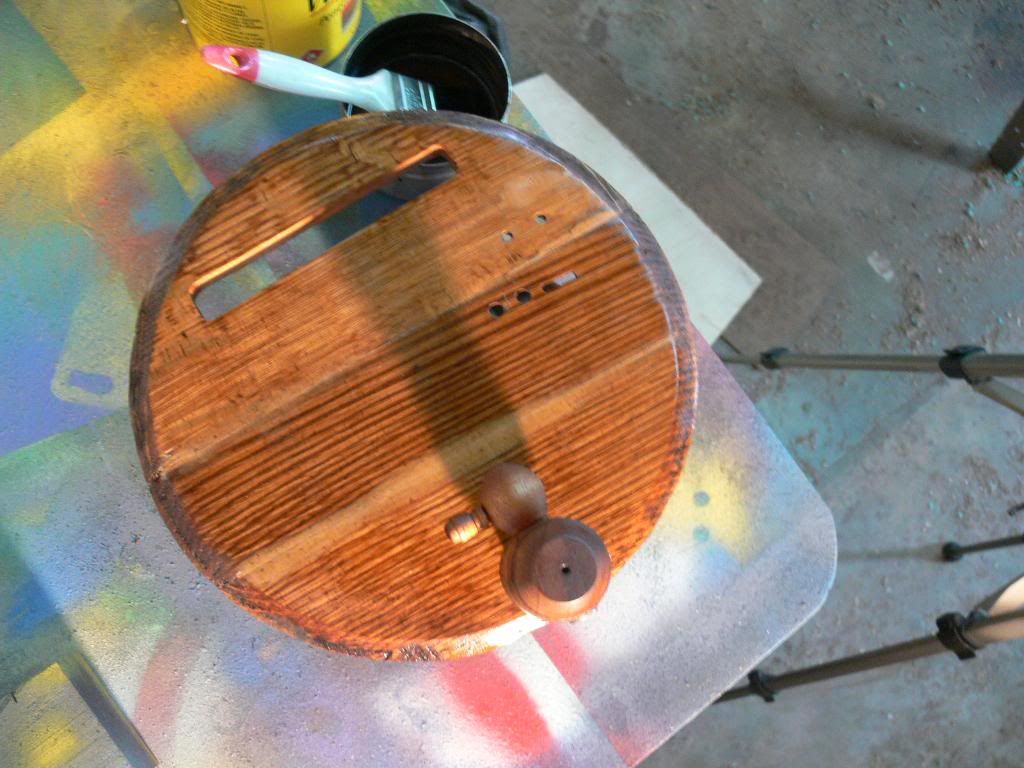 Meanwhile the cover and the bases for the supply are drying, I went to paint other things.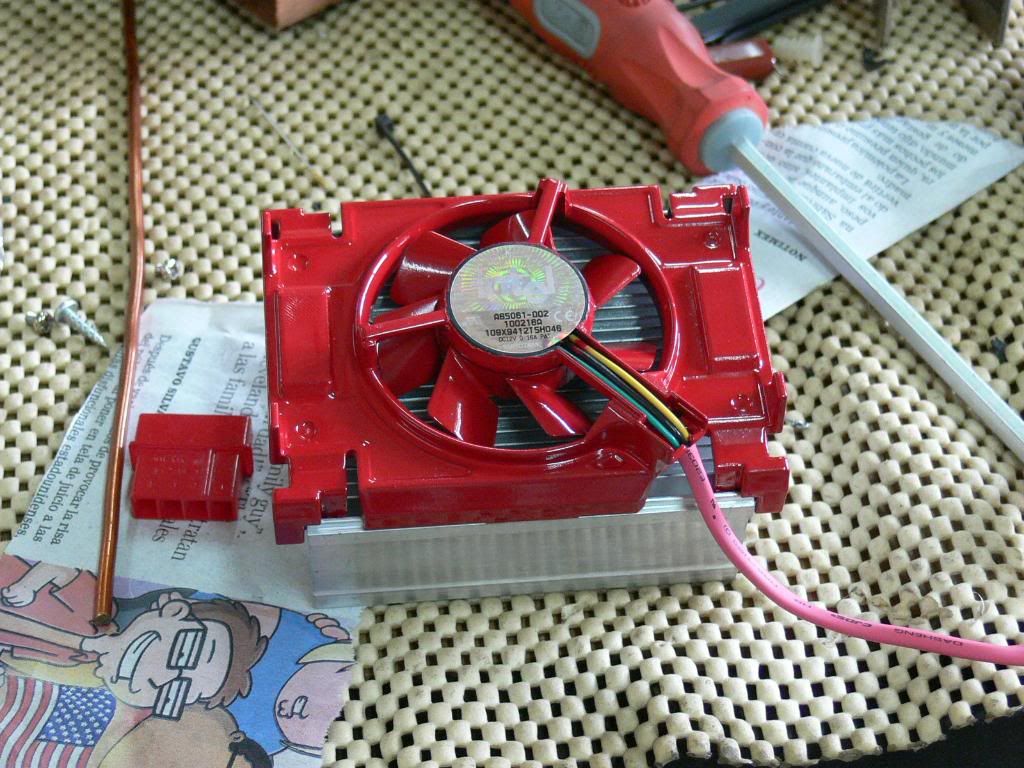 As you can see, I painted the cpu cooler In order to combine, and, it looks better than I thought.
After being happy about the result of the cpu cooler I got crazy and painted the molex of the power supply too.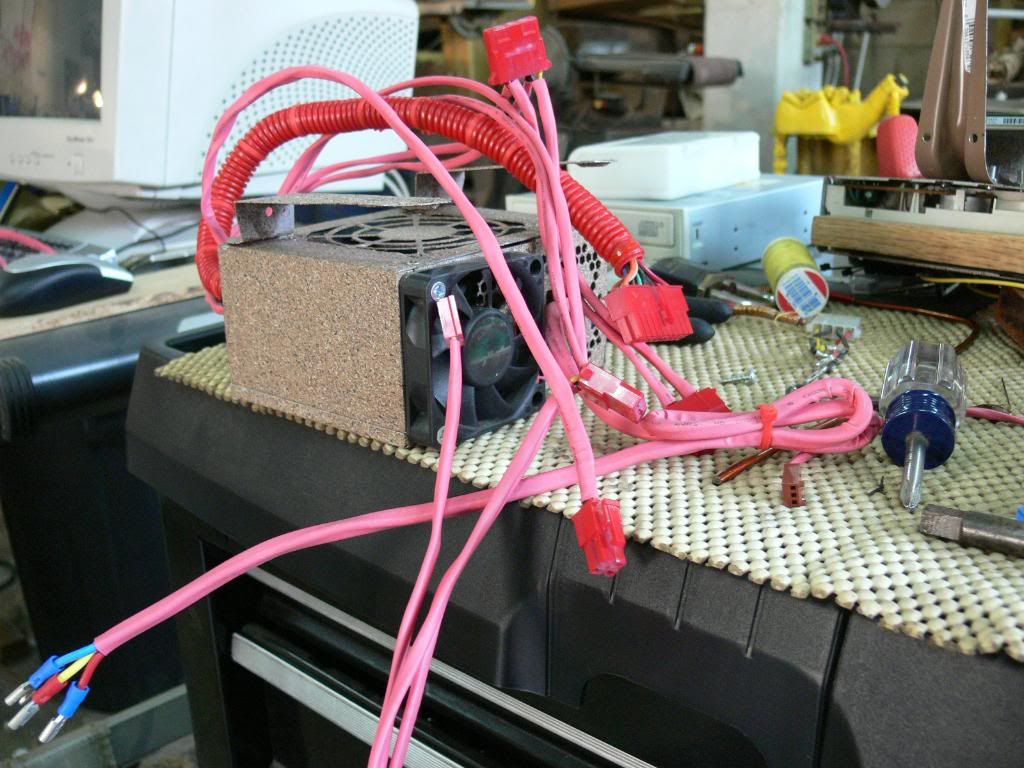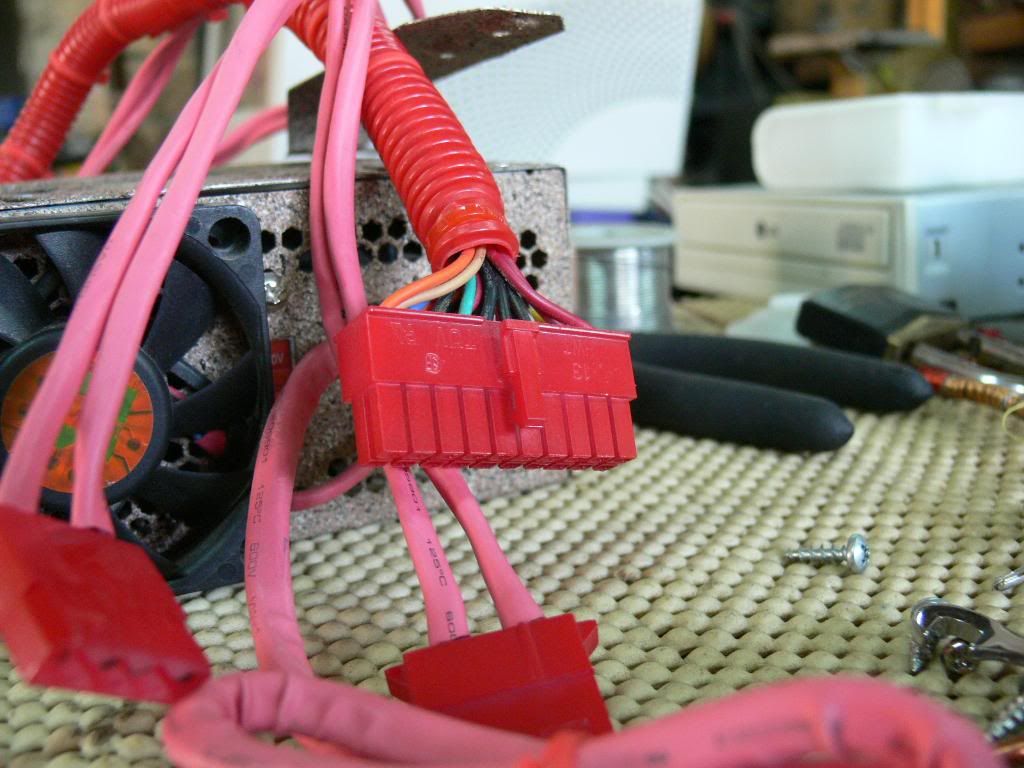 Here the tracks for the power supply are fastened to the basement of the mother board.
As you can see, they support the weight and enter and come out freely.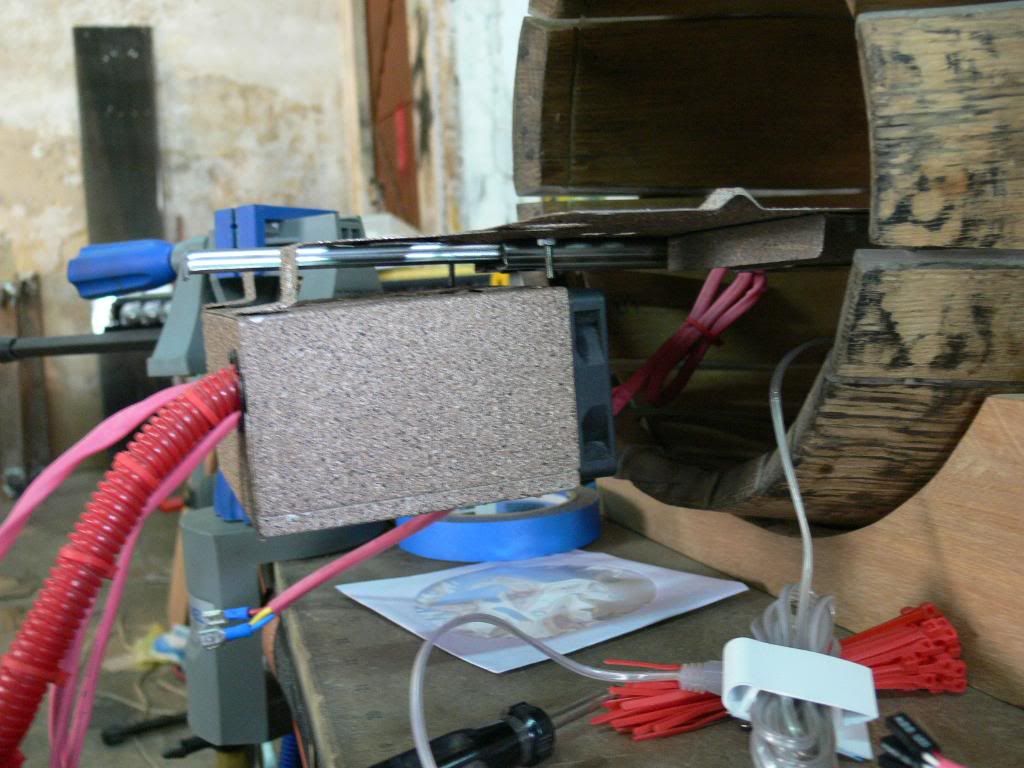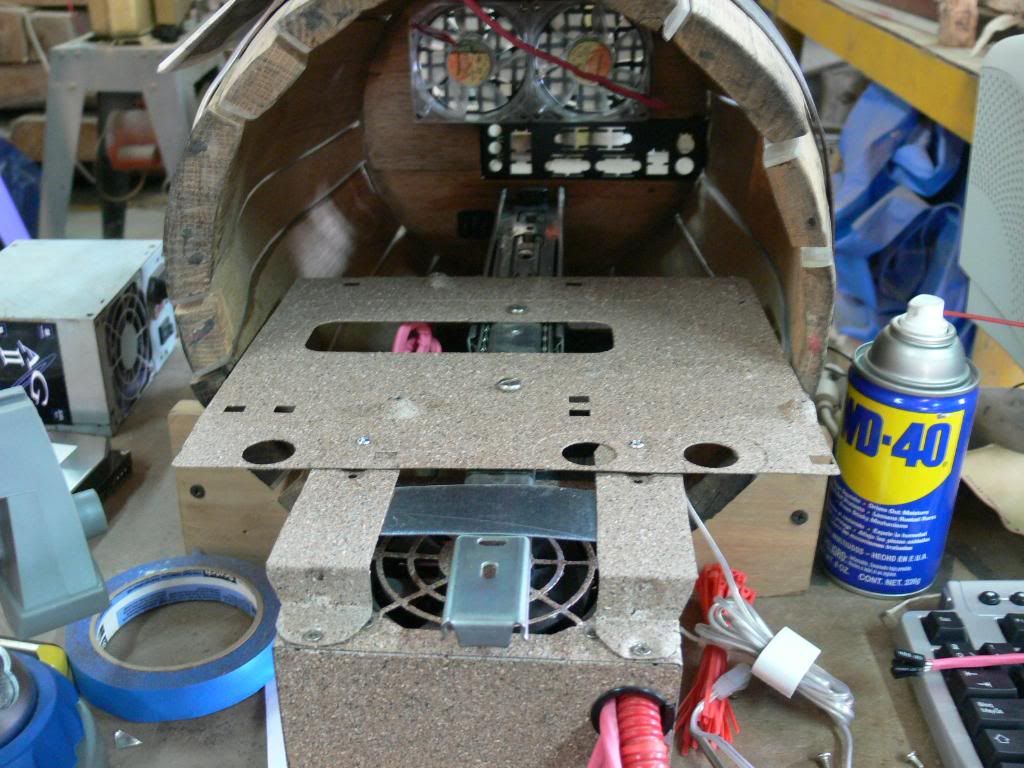 Taking advantage of having removed the mother board for the movement of the supports of the power supply, I also painted the basement of the cpu cooler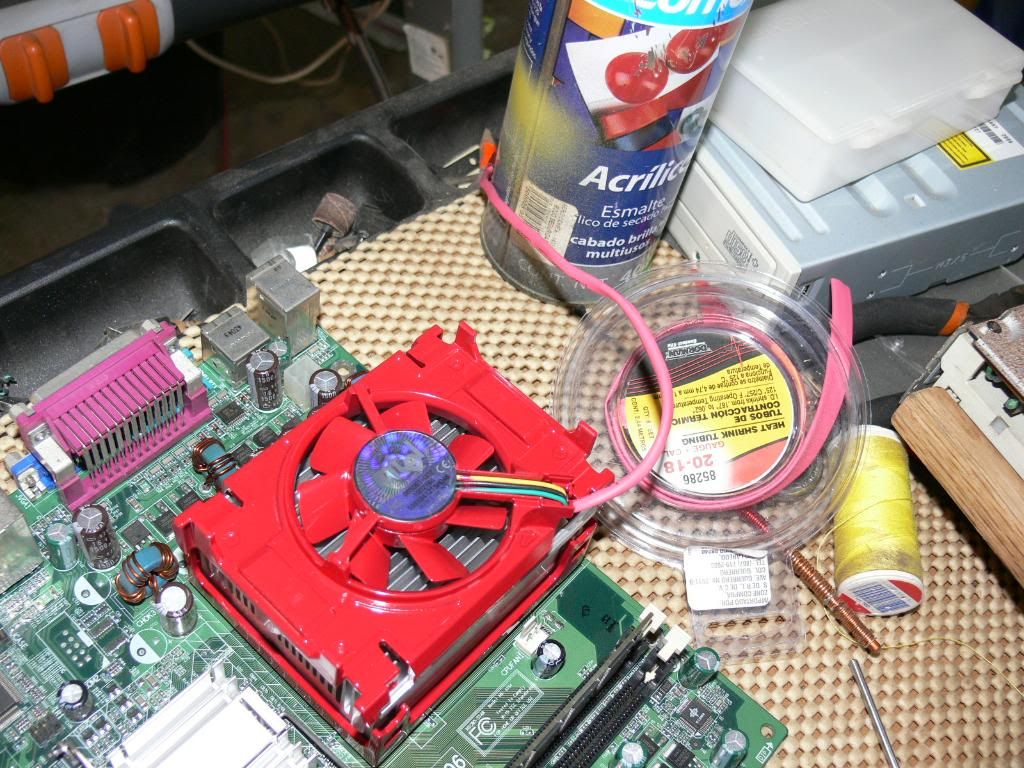 It looks very nice.
Now, to come to the end, I put the wires and everything in its place, closed the barrel and now, ….test and hope that when I turn on the computer nothing strange will be happen.
Here the barrel is already closed, with all of the buttons. Only one layer of painting and the protection is left.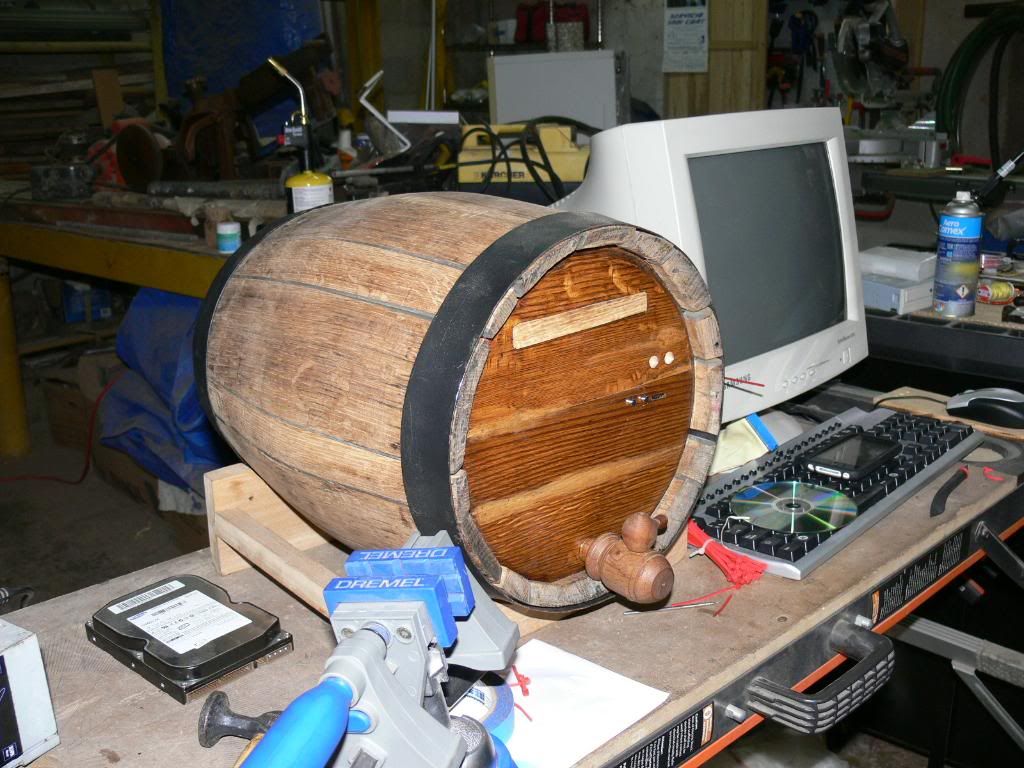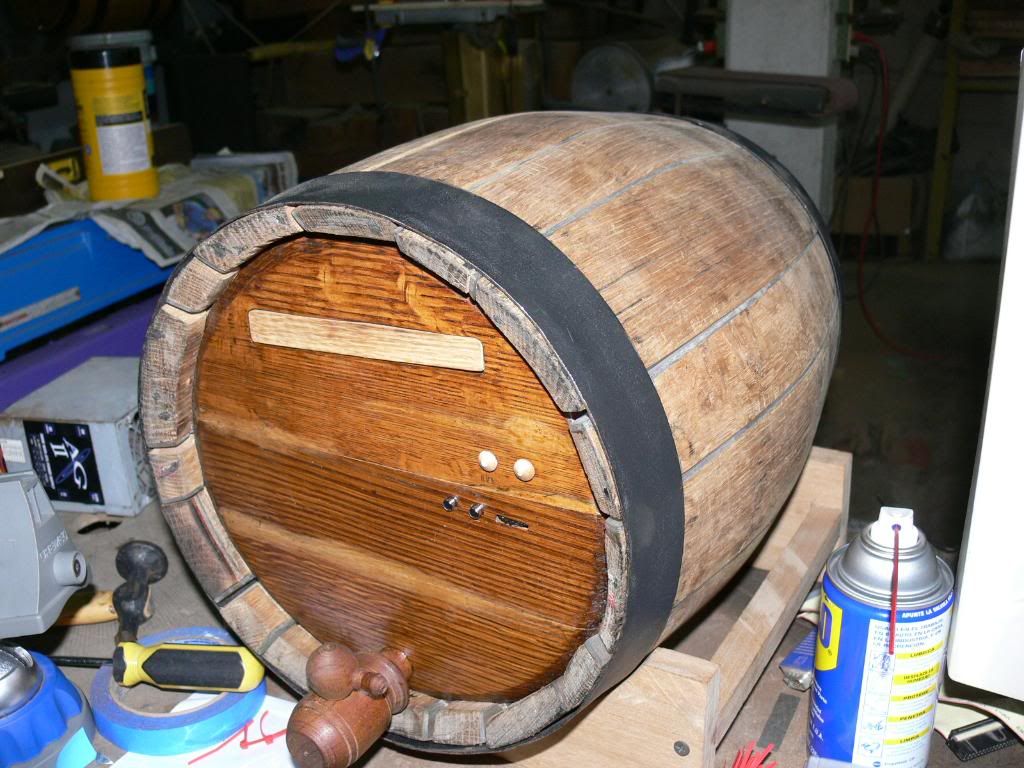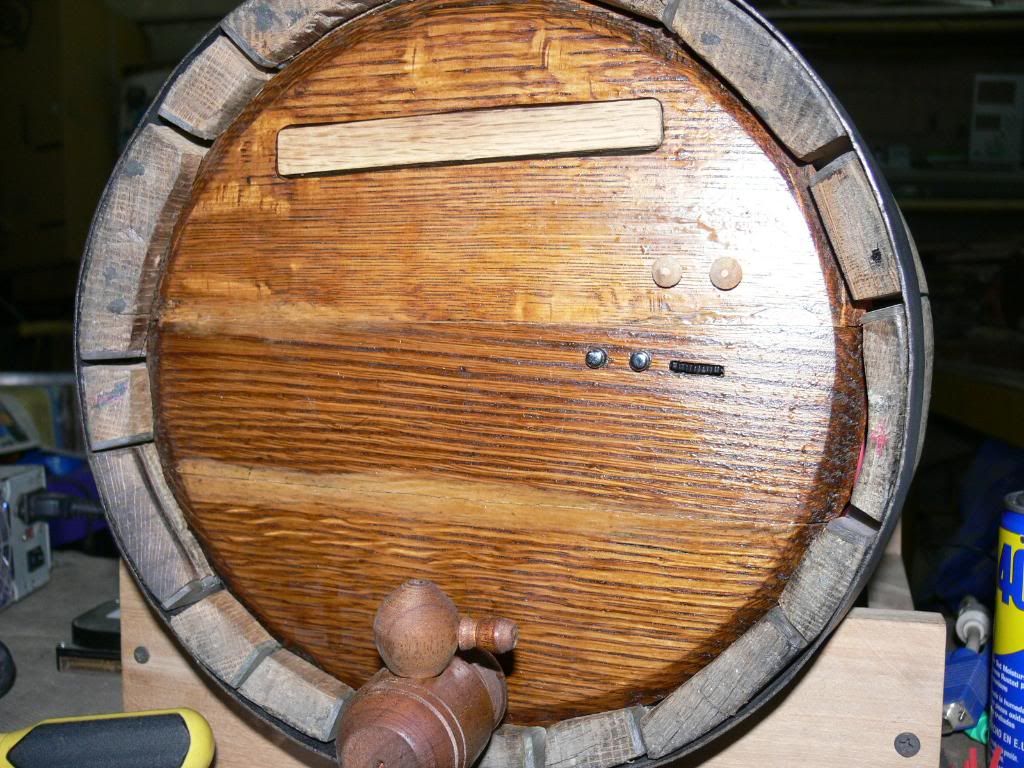 As you can see here there are two wooden buttons, I made them for the power and the reset. The lower controls are for the lights.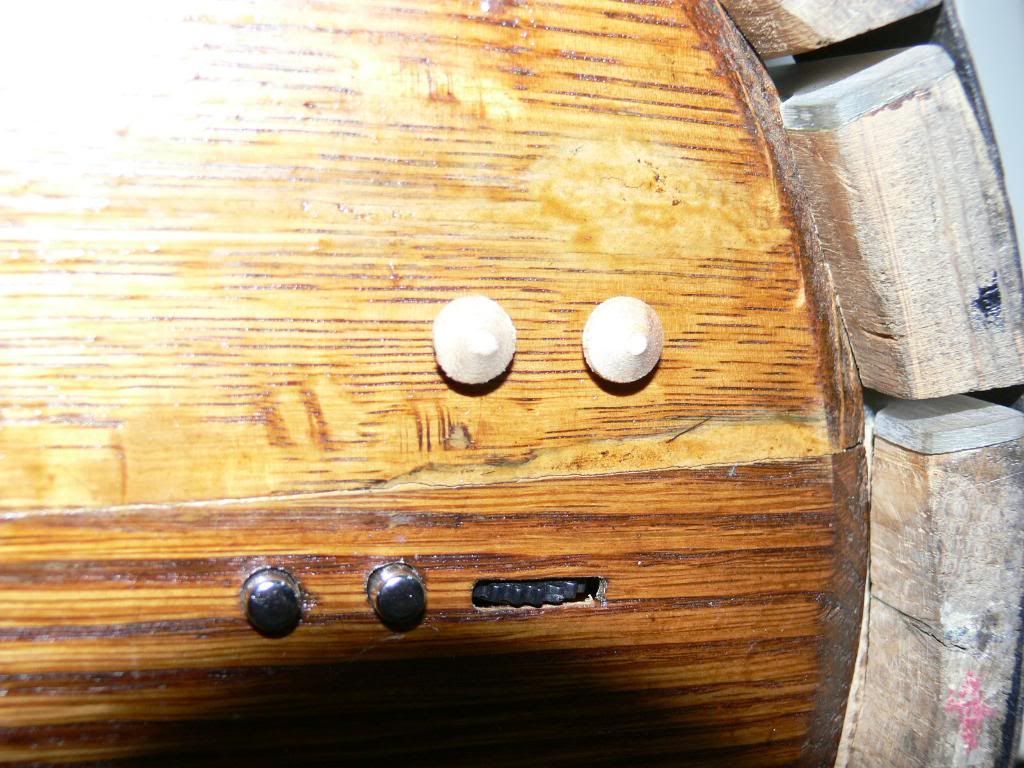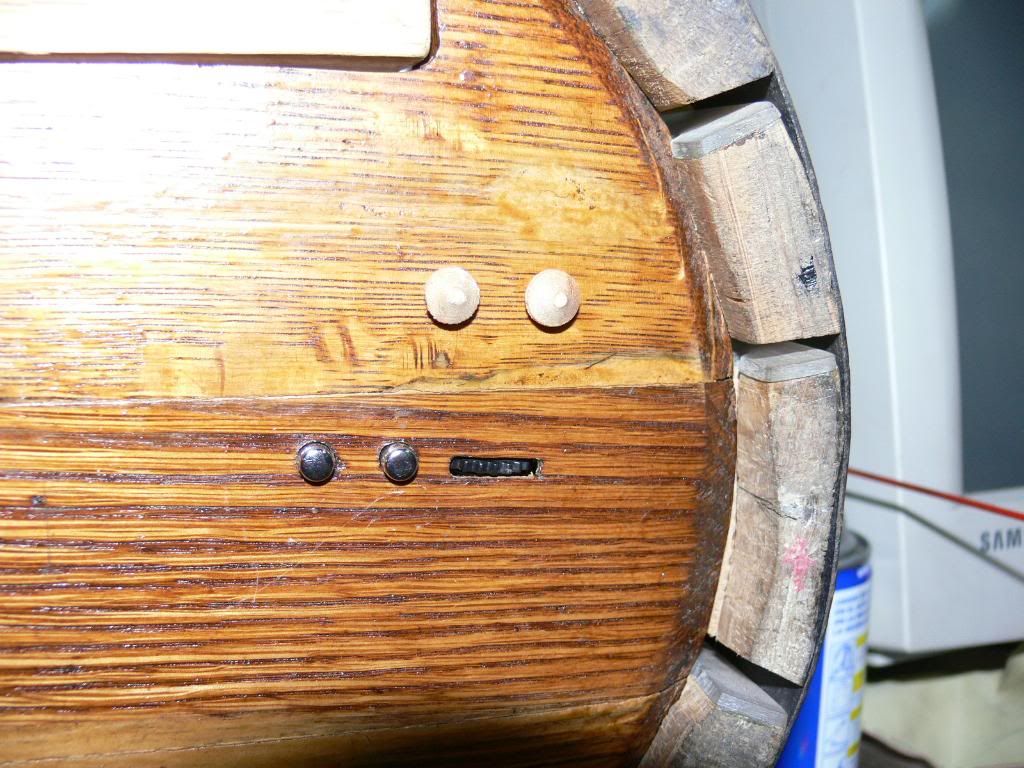 Here it is, turned on and working.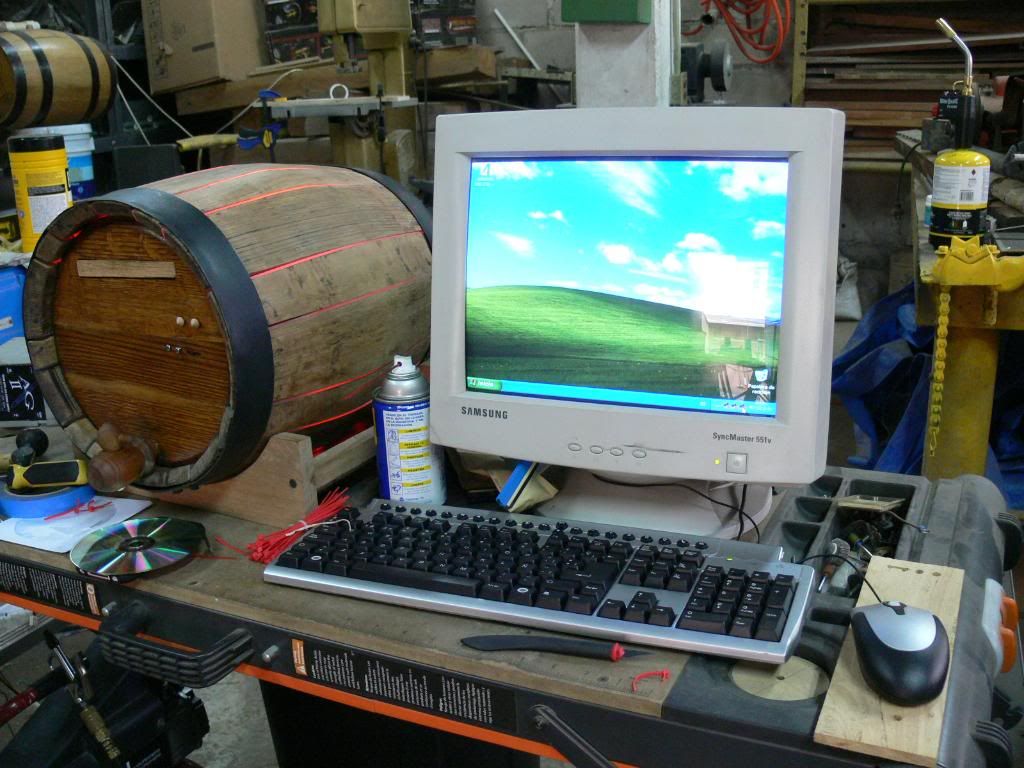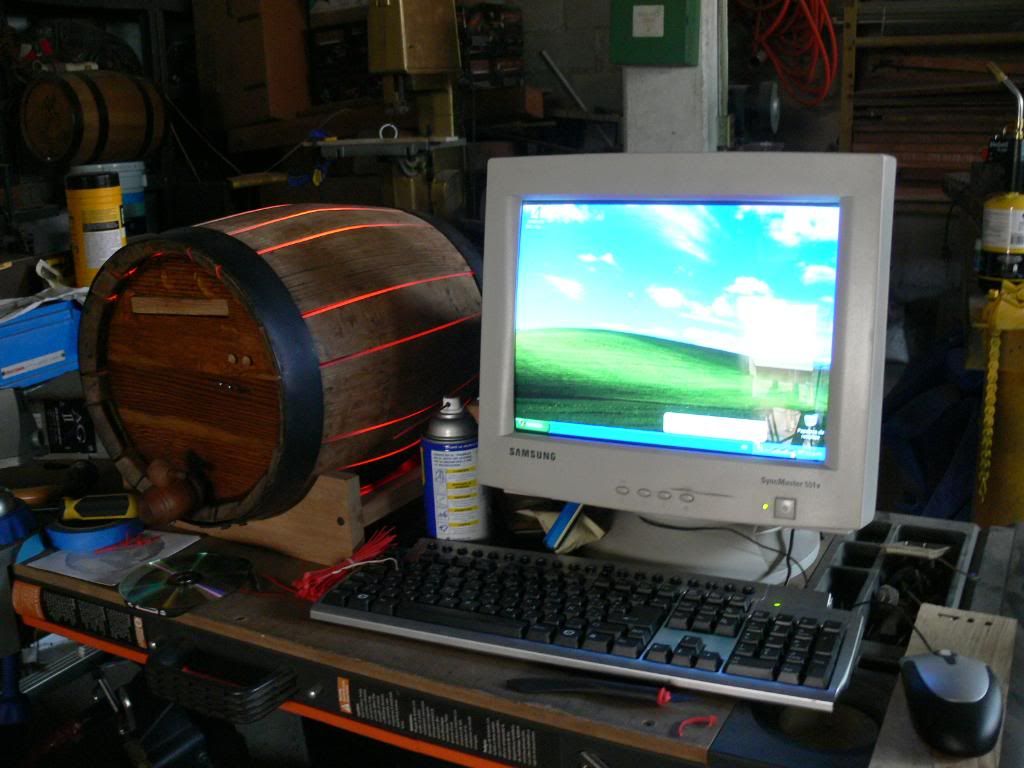 The sight from the back.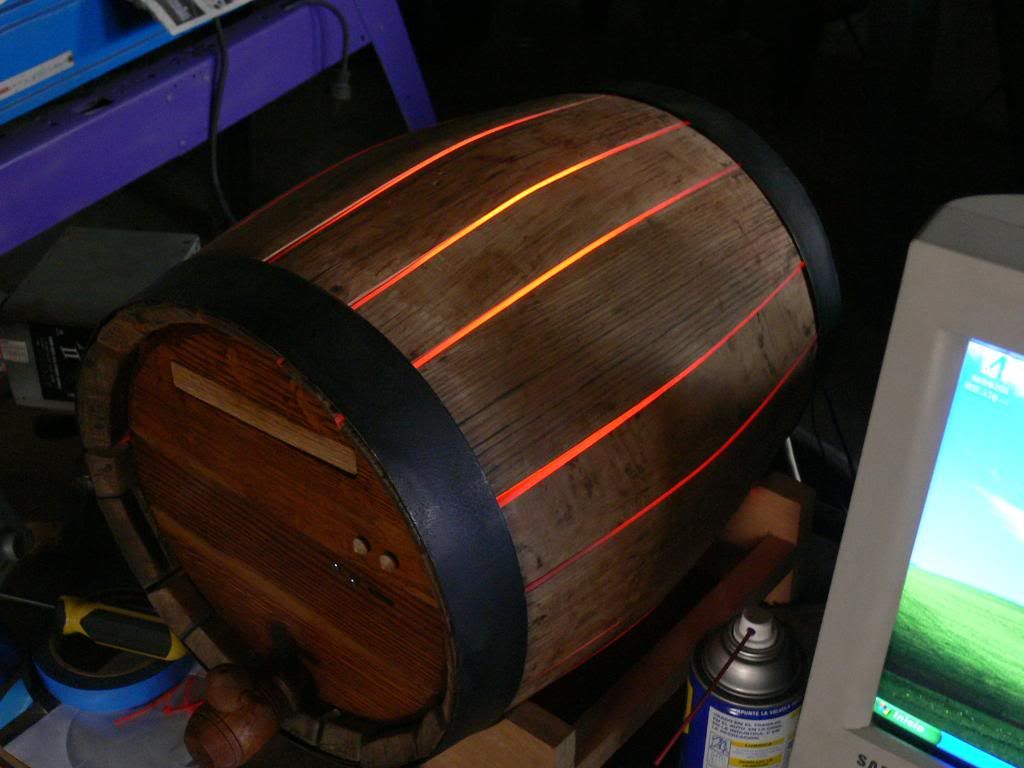 I only have to take some pictures from inside, so that you can see the final view with everything connected, and some videos with the sound sensor working and other things. Also the artistic pictures of the finished barrel are still left.
here some pictures trying to take them from the best side.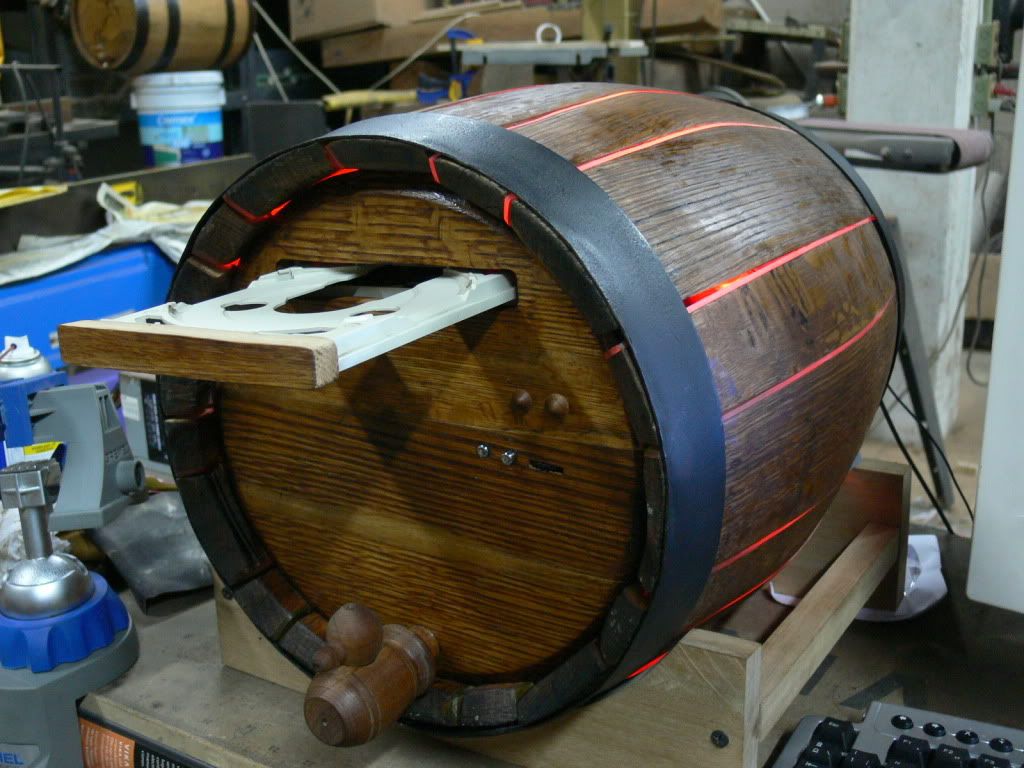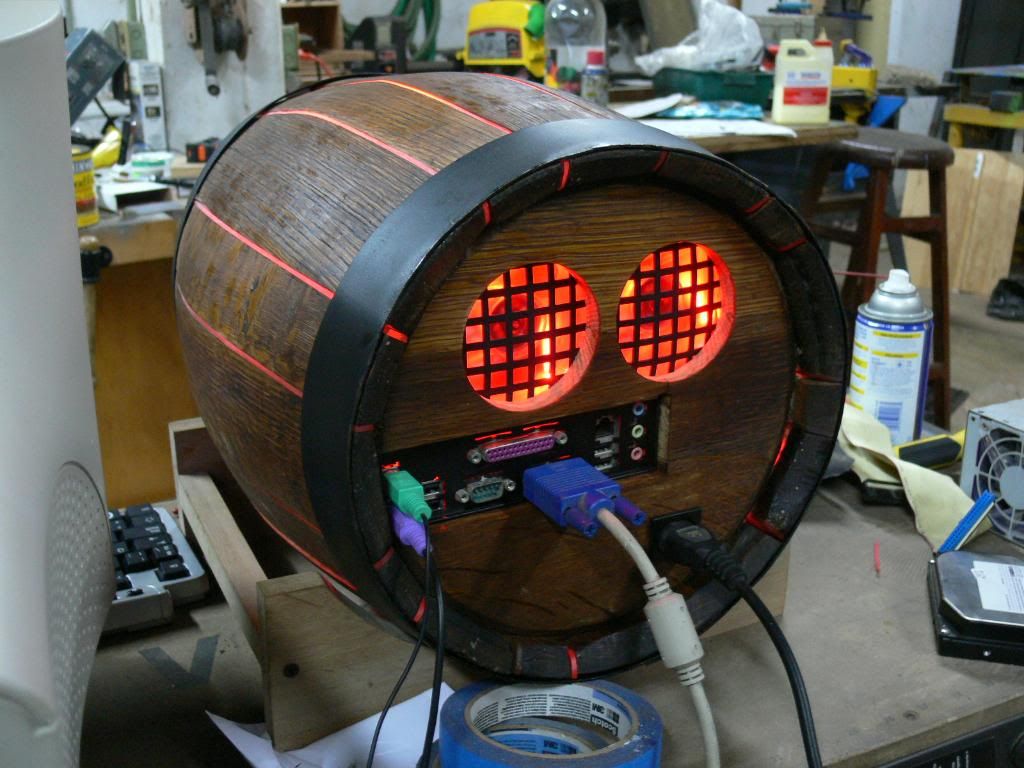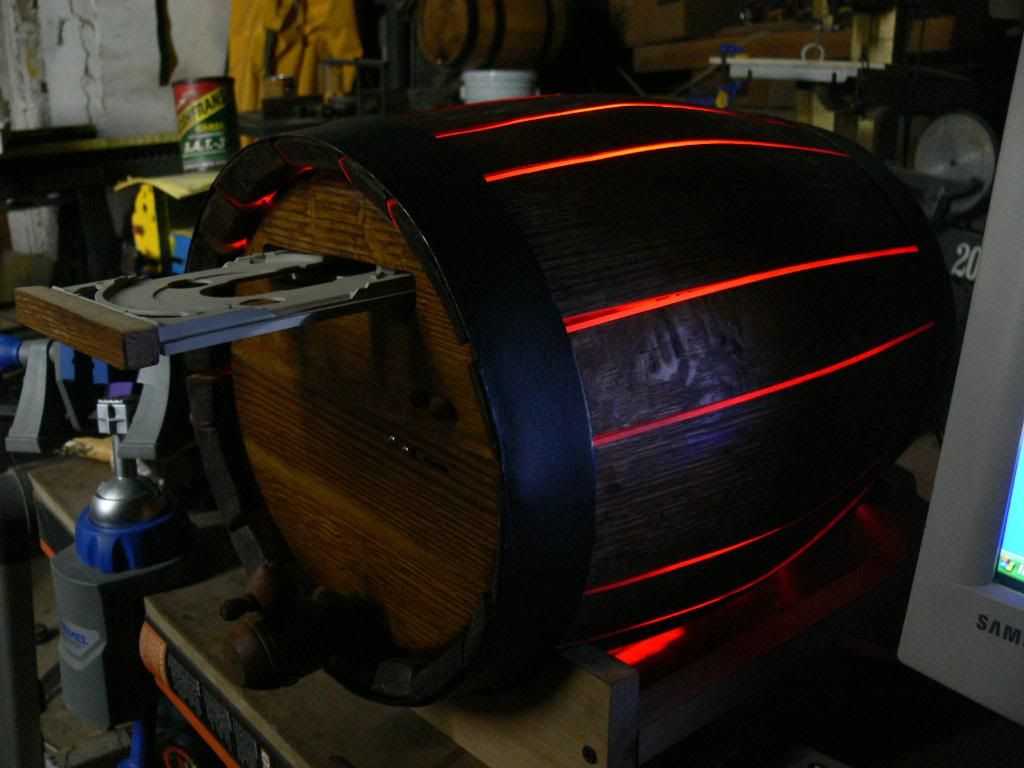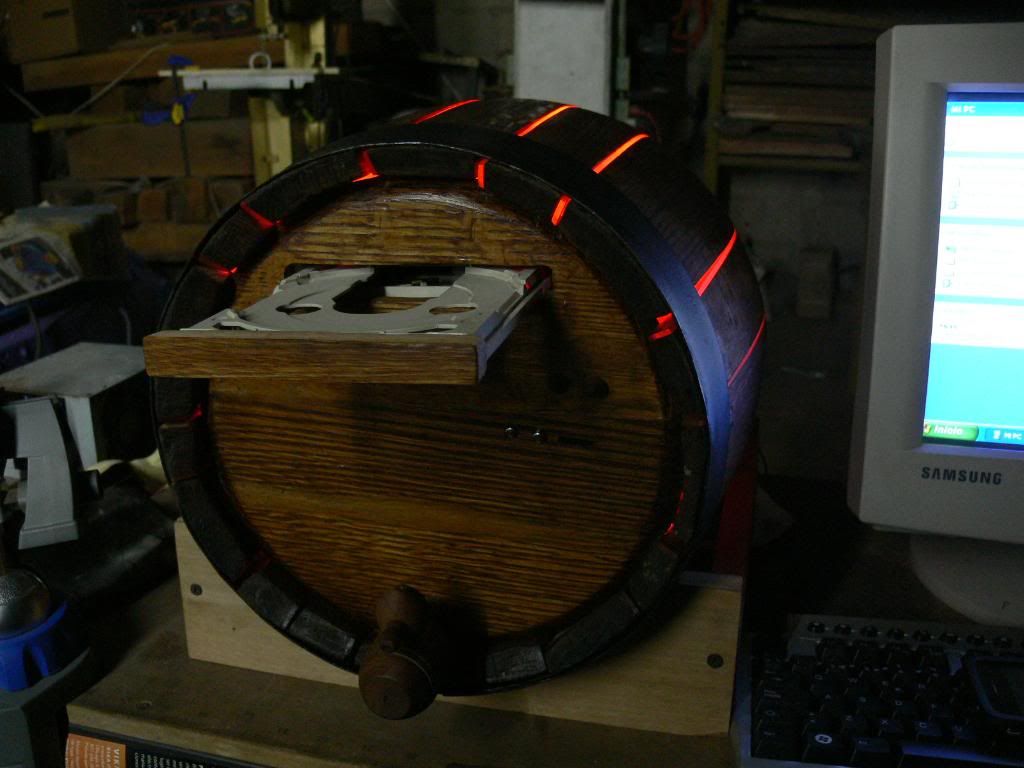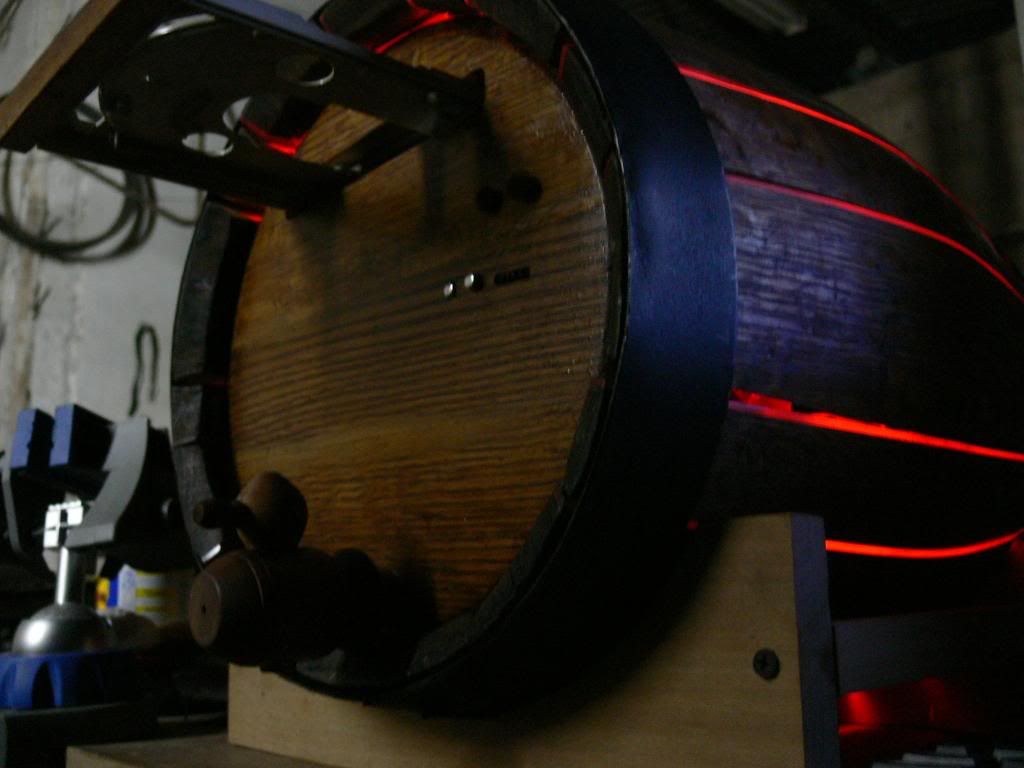 these are from the interior.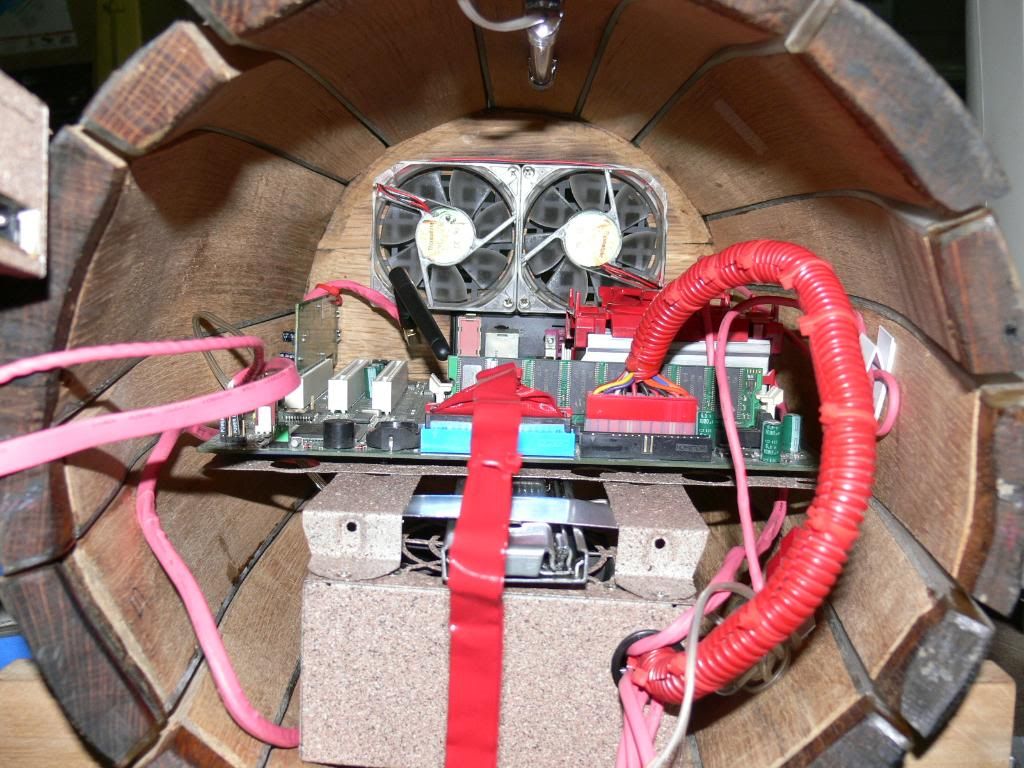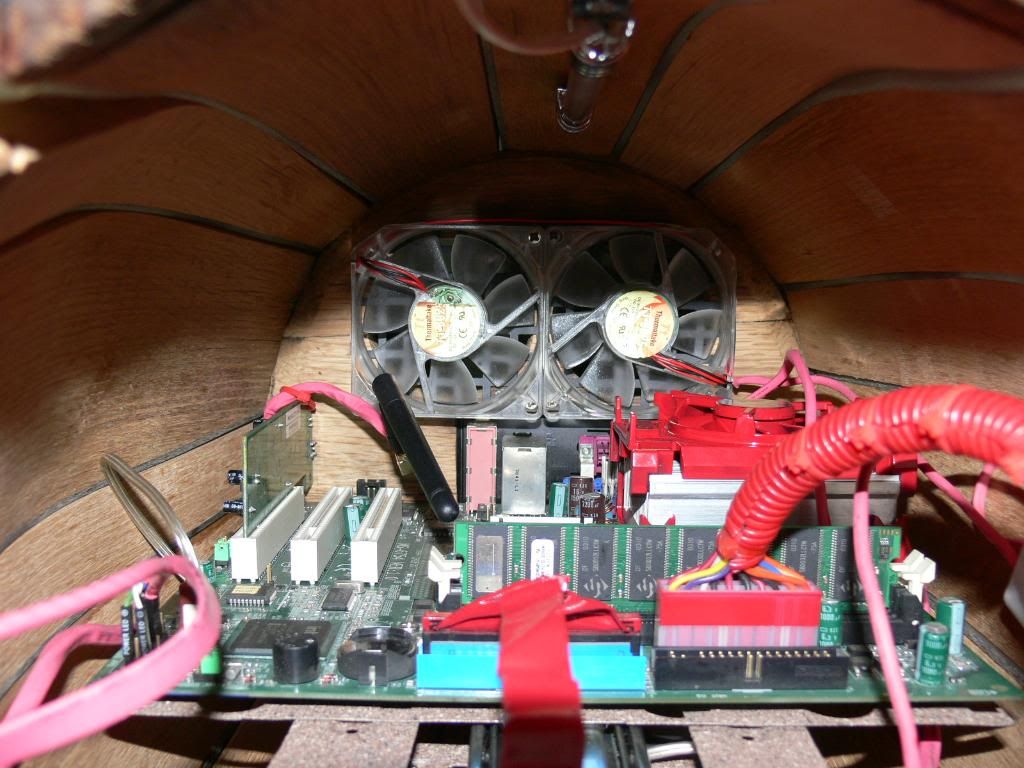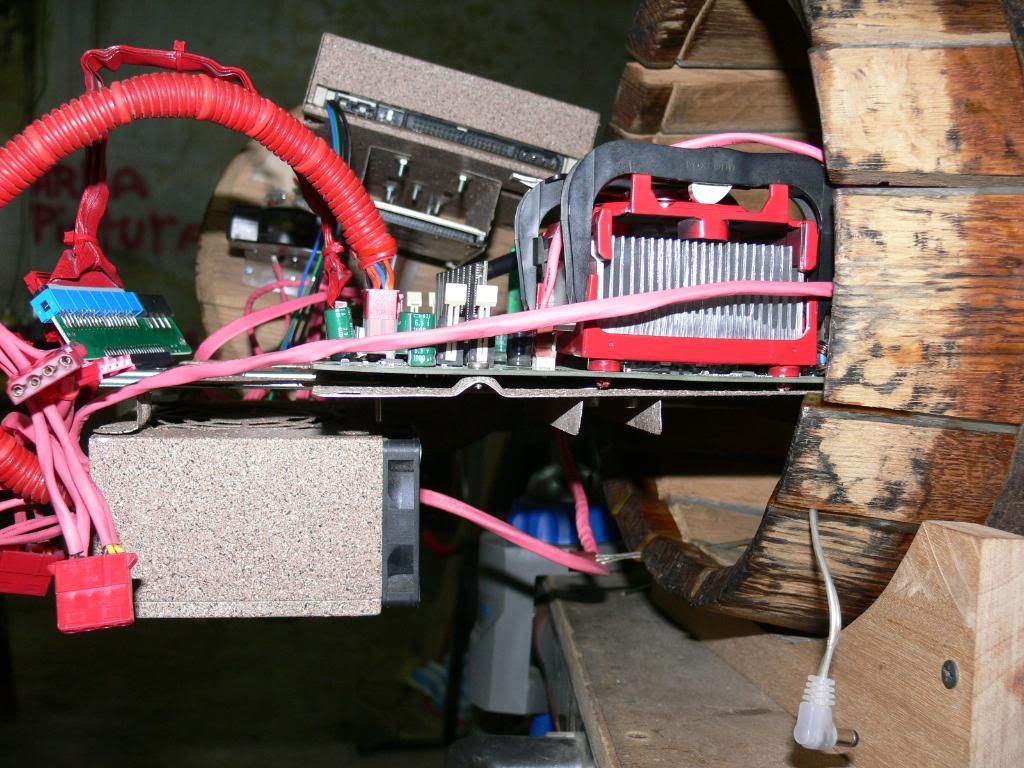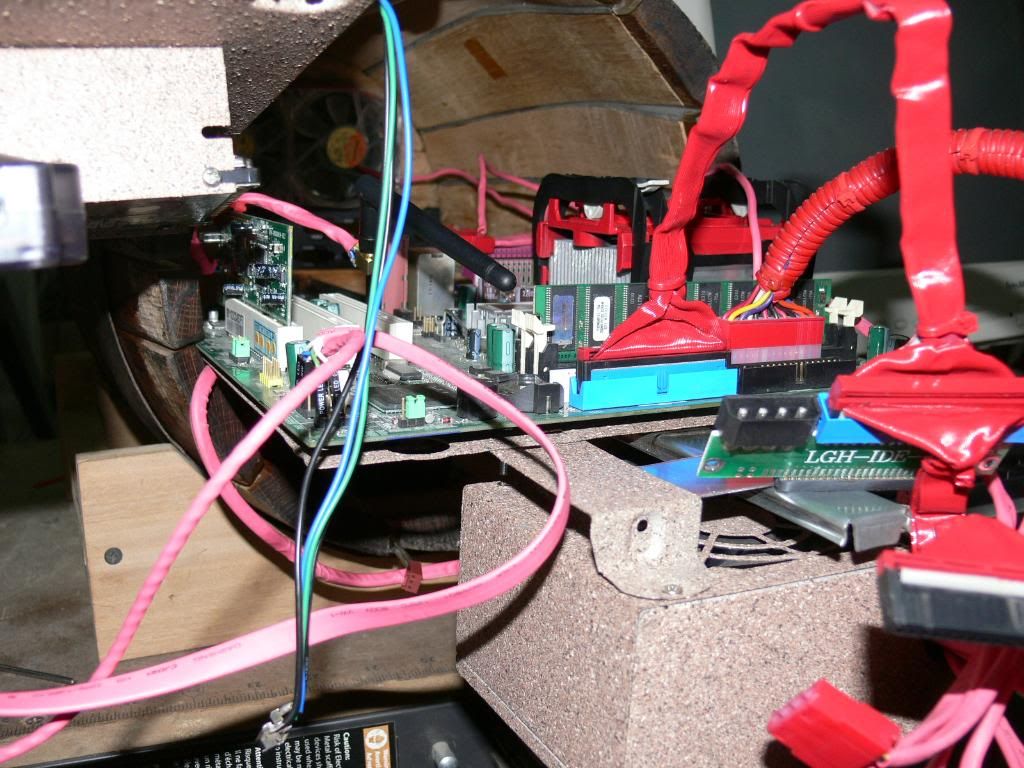 on the last picture you can see how much the motherboard comes out in case to have to move something.
and, closing the worklog, some videos and the final picture from the barrel on the bar of my house.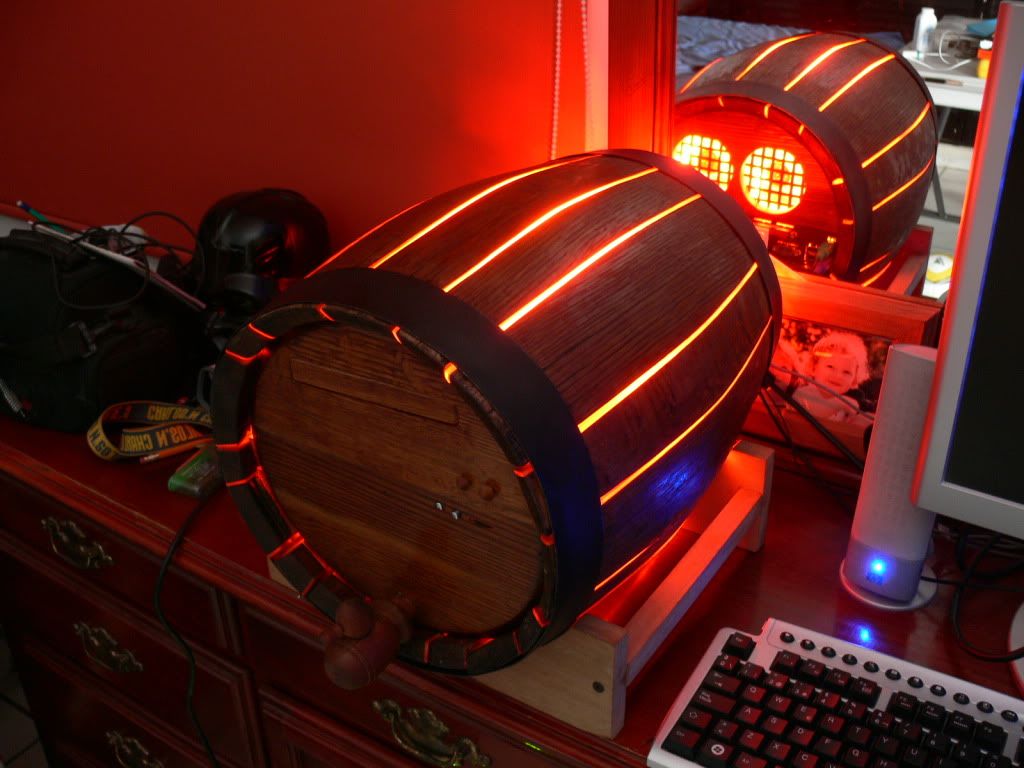 Videos
http://s1008.photobucket.com/albums/af2 … 070579.flv