Modding 101 DIY blowhole Guide
Blowhole --- A blow hole is a additional fan slot added to a case to increase the case's cooling capabilities over stock. There are typically three places blow holes are added to a case: 1) Top of the case. (Chimney fan). Since heat tends to rise an exhaust fan at the top of the case makes sense, however the top of the case is also the hardest place to add a blow hole since not all case tops are flat, and most are not removable. 2) Side panel, near CPU. A blow hole placed near the cpu's HSF can have the great effect of either supplying the HSF with cool outside air, or exhausting the hot air off the CPU. (It's best to match the direction of the CPU fan. If it blows onto the heatsink then intake, if not then exhaust.) 3) Side panel, card area. A blow hole in the card area can aid the cooling of hot devices like Video Cards.
Here's a quickie on one of the essentials for a modded case. most generic cases come with precut or pre installed blowholes as stock. most of the time the pre-installed blowholes are either too small or not efficient enough for most high end systems.
This is the main reason why additional blowholes are needed for optimized airflow inside the case. this short tutorial covers the basic materials and simple steps on making a blowhole.
disclaimer: always wear proper safety equipment, power tools can cause potential injury when handled improperly. perform the following steps at your own risk
Materials:
-metal or acrylic panel
-pencil
-stove type fan grill (blowhole template)
-powerdrill (and 5mm drillbit )
-jigsaw or rotary tool.
-100 grit sandpaper for cleanup
                             
time to get your hands dirty...
-grab that pencil and fan grill and start tracing the template for the blowhole. I'm using a 120mm stove type fan grill and Plexiglas for the side panel window.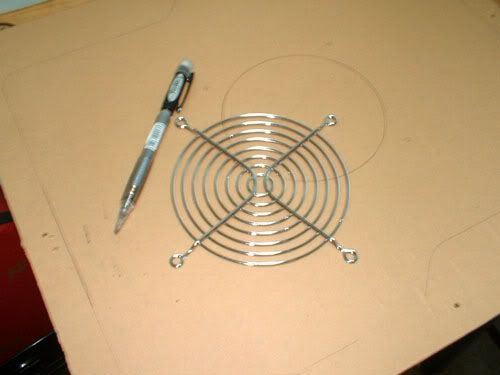 -now use the power drill with 5mm drill bit and start drilling the
screw hole for the fan. after drilling the screw holes we'll also need to make
a pilot hole for the jigsaw blade.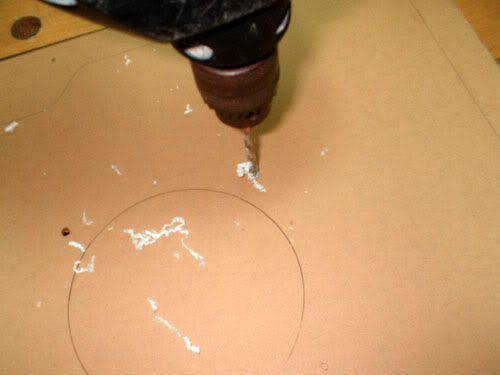 -time for some acrylic chopping. grab your jigsaw and start cutting away if you have a jigsaw with variable speed set it to medium speed.
unlike metals acrylics are a bit brittle and tend to crack when the cutting speed is set to high.
(note** it takes bit of practice to make perfect circles with a jigsaw, just be patient.)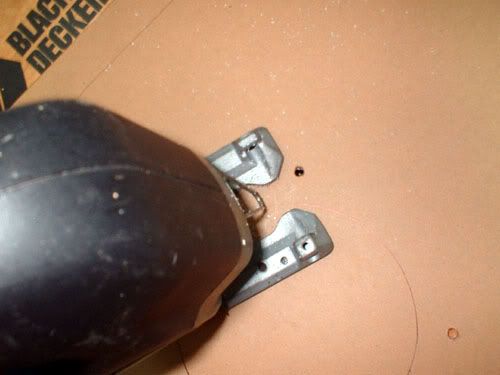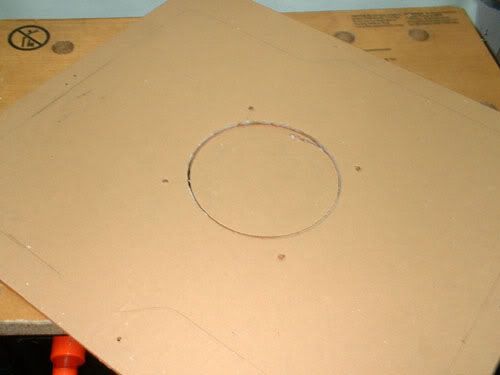 -you can use the 100 grit sandpaper to clean up the rough edges. after your done sit back relax and admire your hard work : D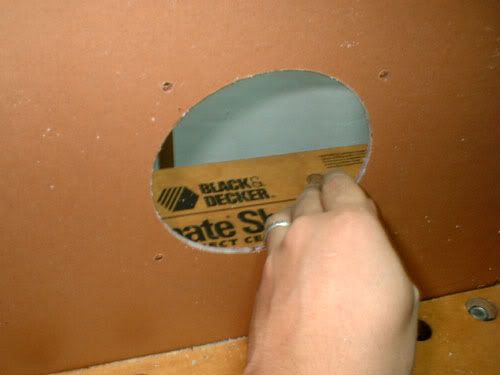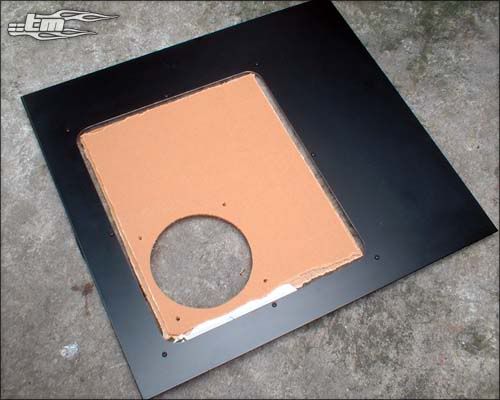 7
---
too much to mod, too little time....