If you are tired of your same old tower type chassis, perhaps it's time to try a new flavor. Cooler Master has released the CM HAF XB, part of their HAF (High Air Flow) Series chassis. And unlike other LAN Box that can support only a micro-ATX motherboard, the HAF XB can support a full ATX motherboard. It can support custom water cooling radiators and long high-end graphics card. See more details below.
Cooler Master HAF XB Specifications
Materials: Steel body, Front Mesh, Plastic bezel
Dimension: 442mm x 330mm x 423mm
Net Weight: 8.2kg / 18.1lb
M/B Type: ATX, Micro-ATX, Mini-ITX
5.25" Drive Bays: 2
3.5" Drive Bays: 2 (from X-Dock)
2.5" Drive Bays: 6 (2 from X-Dock)
I/O Panel:
USB 3.0 x 2 (internal)
Audio In & Out x 1 (supports HD Audio)
Expansion Slots: 7
Cooling System
Front: 120mm fan x 2, 1800 RPM, 21 dBA (or 140mm fan x 2)
Rear: 120mm fan x 1 (optional), and 80mm fan x 2 (optional)
Top: 200mm fan x 1 (optional)
Power Supply Type: ATX PS2 (Max. PSU length 180mm)
Maximum Compatibility
VGA card length: 334mm/13.1inch
CPU cooler height: 180mm/7.1inch
Water cooling support:
240mm radiator x 1(front), 120mm radiator x 1(rear)
If you compare the Cooler Master HAF XB to the Lian Li PC-V351, the HAF XB is bigger since it can support most of the hardware that a typical mid tower chassis can. It features a mesh top panel (for the non-windowed version) and you can place a 200mm fan on top. On the side panel, you will see a latch similar to the one in HAF XM. But this is one actually a carrying handle for easy transportation.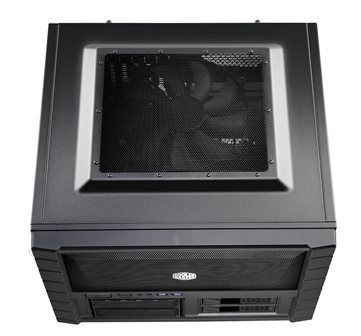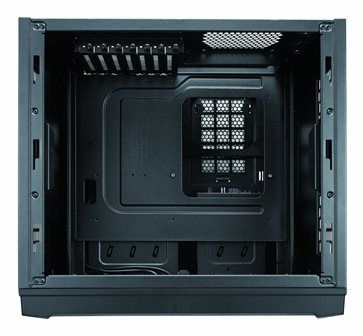 In front of the HAF XB are two X-Dock slots for a 3.5-inch or 2.5-inch hot swappable drives. There's also two USB 3.0 ports, mic, speaker, power and reset button. And there are two slots for ODD devices. On the otherside of the front mesh panel are two 120mm fans, and can also support two 140mm fans. You can also install a 240 radiator for water cooling.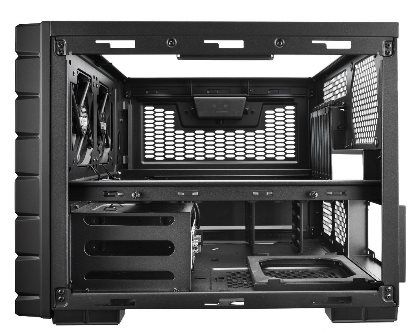 At the back of the HAF XB are 7 PCI slots, optional two 80mm exhaust fans for the hard drives, a 120mm exhaust fan (can be replaced by a 120mm radiator for water cooling), and the PSU has a removable dust filter for easy cleaning.
The HAF XB can support large CPU coolers up to 180mm in height, and the motherboard tray is also removable for easy installation. According to Cooler Master, you can use the HAF XB as a test bench that is ideal for overclockers and PC enthusiasts alike.
Locally, the HAF XB is priced around Php4,400 only. That's the cheapest price I could find here in Philippines.
So what do you think guys? Will you be considering HAF XB for your system or gaming pc?
Visit http://whatswithjeff.com for more info.